JSM Model Making
Mould Making & Resin Casting
With 20+ years of experience in mould making and resin casting, we can advise on a wide range of materials and the most cost-effective approach for your project. Our in-house vacuum casting systems ensure the highest quality resin castings in a huge range of resins, rubbers, wax and other materials.
We can replicate very fine details using silicon tooling; even a human fingerprint will easily be picked up in the mould making process. We have the ability to produce castings in rigid plastic-like resins of varying strengths, as well as soft integral skin foam models, rigid (biscuit) foam models, and rubber components of varying density and flexibility. Our vacuum casting machines enable us to force resin into the moulds under pressure to give bubble-free castings in self colour, colour pigmented, or crystal clear resins.
For larger models, our in-depth knowledge of fibreglass tooling (from simple moulds to complex multi part tooling) means that we can produce long-lasting fibreglass casts to virtually any size and almost any shape. Our fibreglass models have been used for all kinds of different purposes, including theming, prototyping, character creation, and on-street advertising to name just a few.
We can take your concept and sculpt or machine a master shape, which will be checked with you before moving onto the mould making stage. We use a number of mould making processes and techniques depending on the complexity of the shape and the final finish of the fibreglass castings; we can also laminate in internal reinforcing and fixing points to give a robust final model that's suitable for external long lasting use.
Whatever your objective, the above processes give us a very cost-effective way to produce multiple models from a single prototype, lowering unit costs and enabling the client to see multiple finishes as part of the development process.
Contact us today
or view some examples of our resin casting / mould making work below.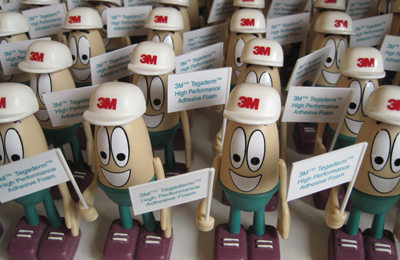 Resin Casting
Any colour

Colour matching to Pantone, RAL, etc

Opaque castings

Water clear

High detail

Singles casts

Short and long run production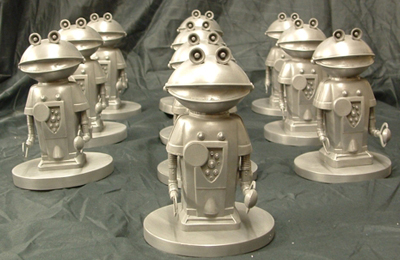 Tooling
Silicon moulds

PU rubber moulds

Fibreglass tooling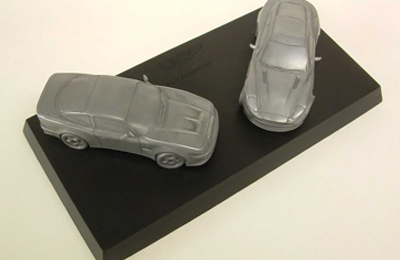 Other finishes
Metal filled resin castings

Epoxy aluminium filled castings for tooling applications

Awards

Encapsulation

Co-moulded components